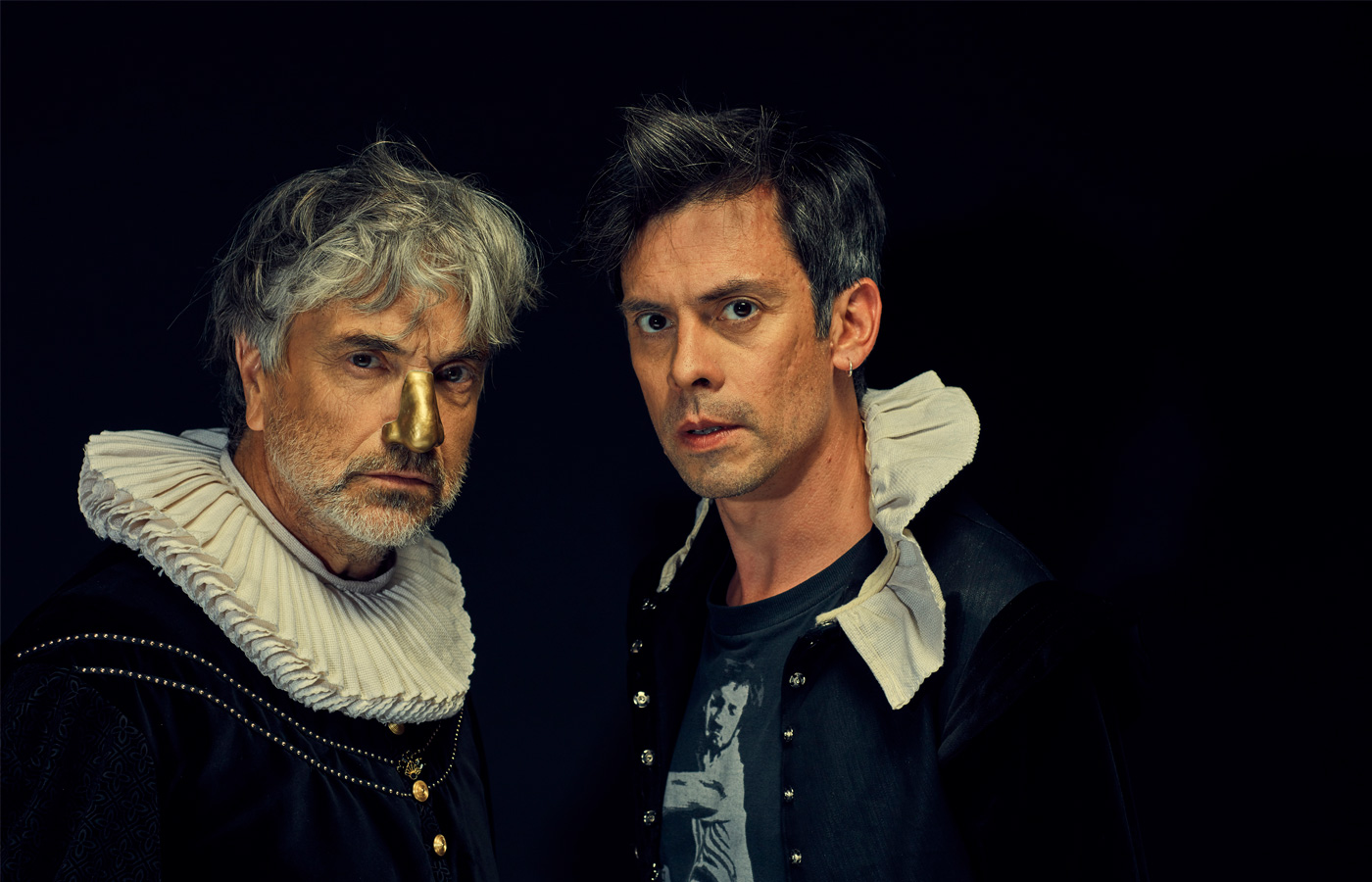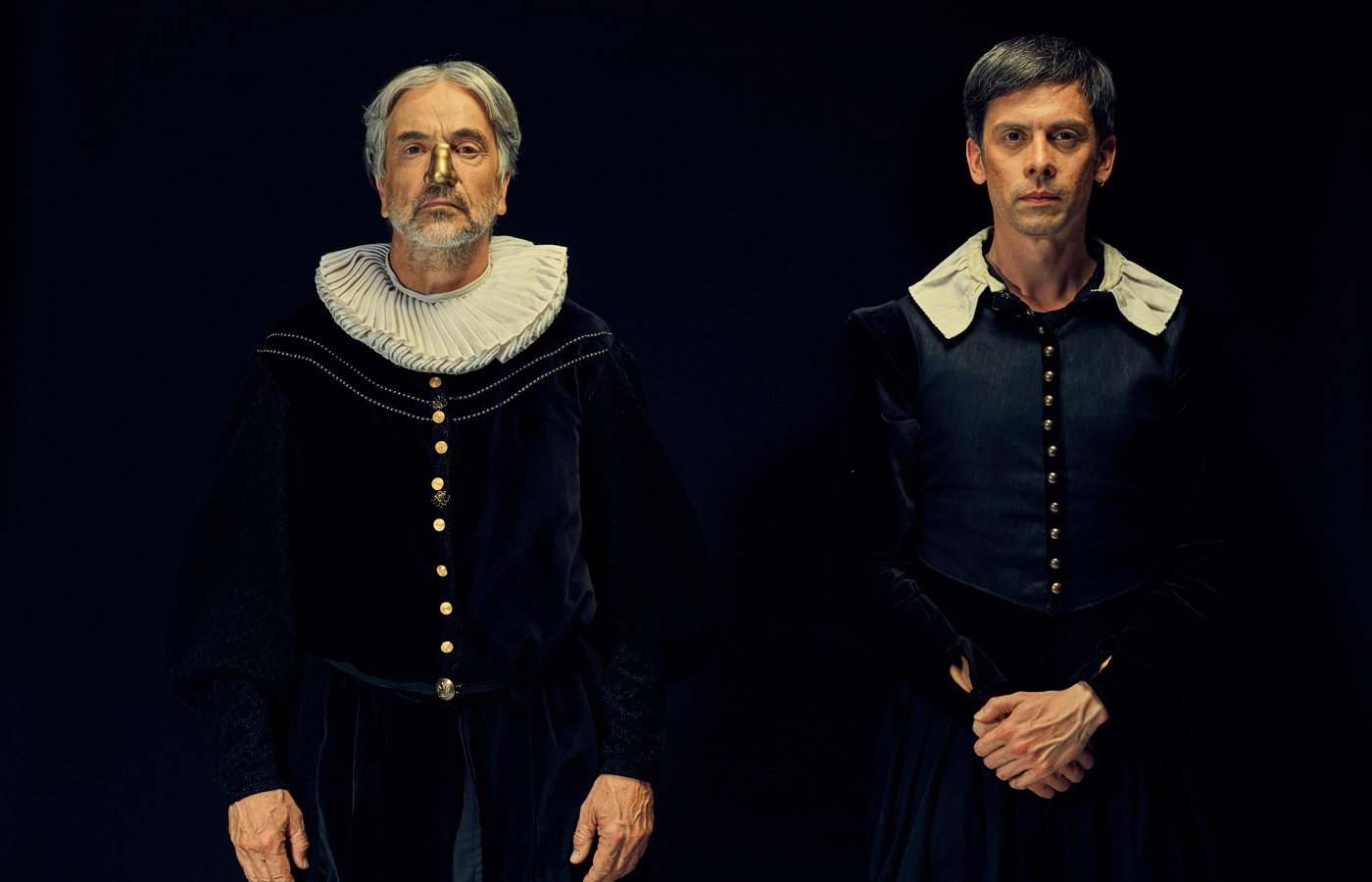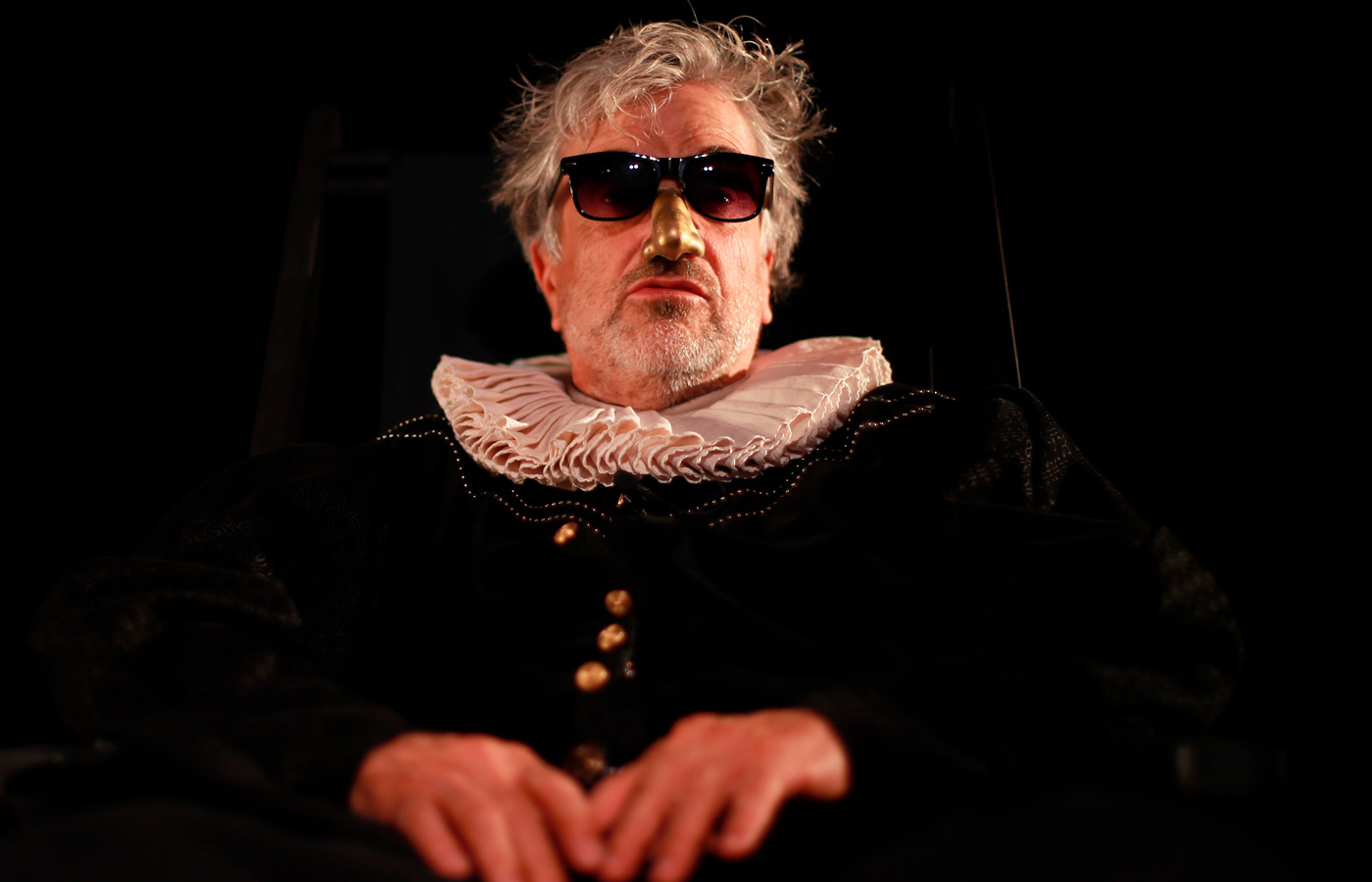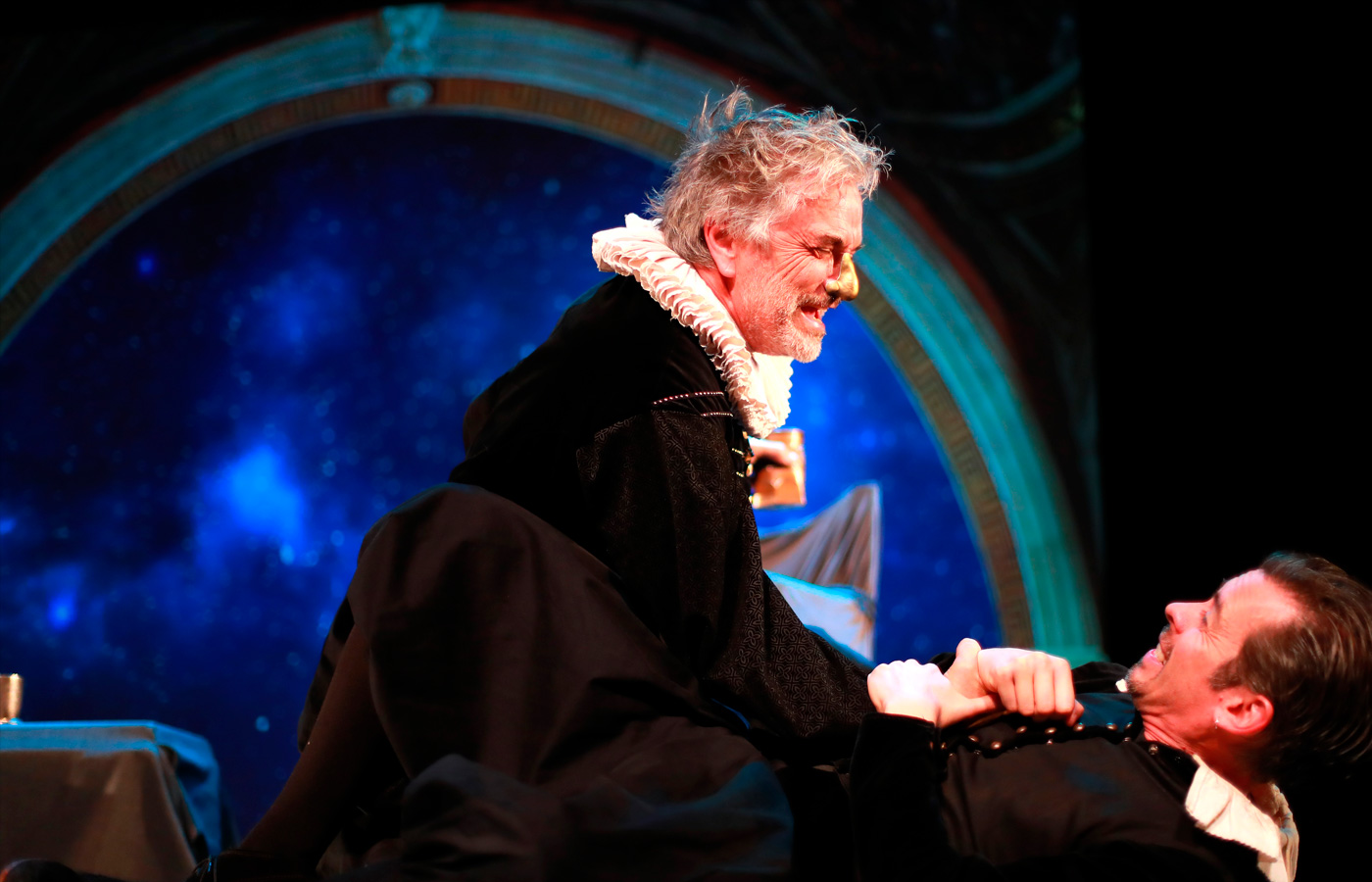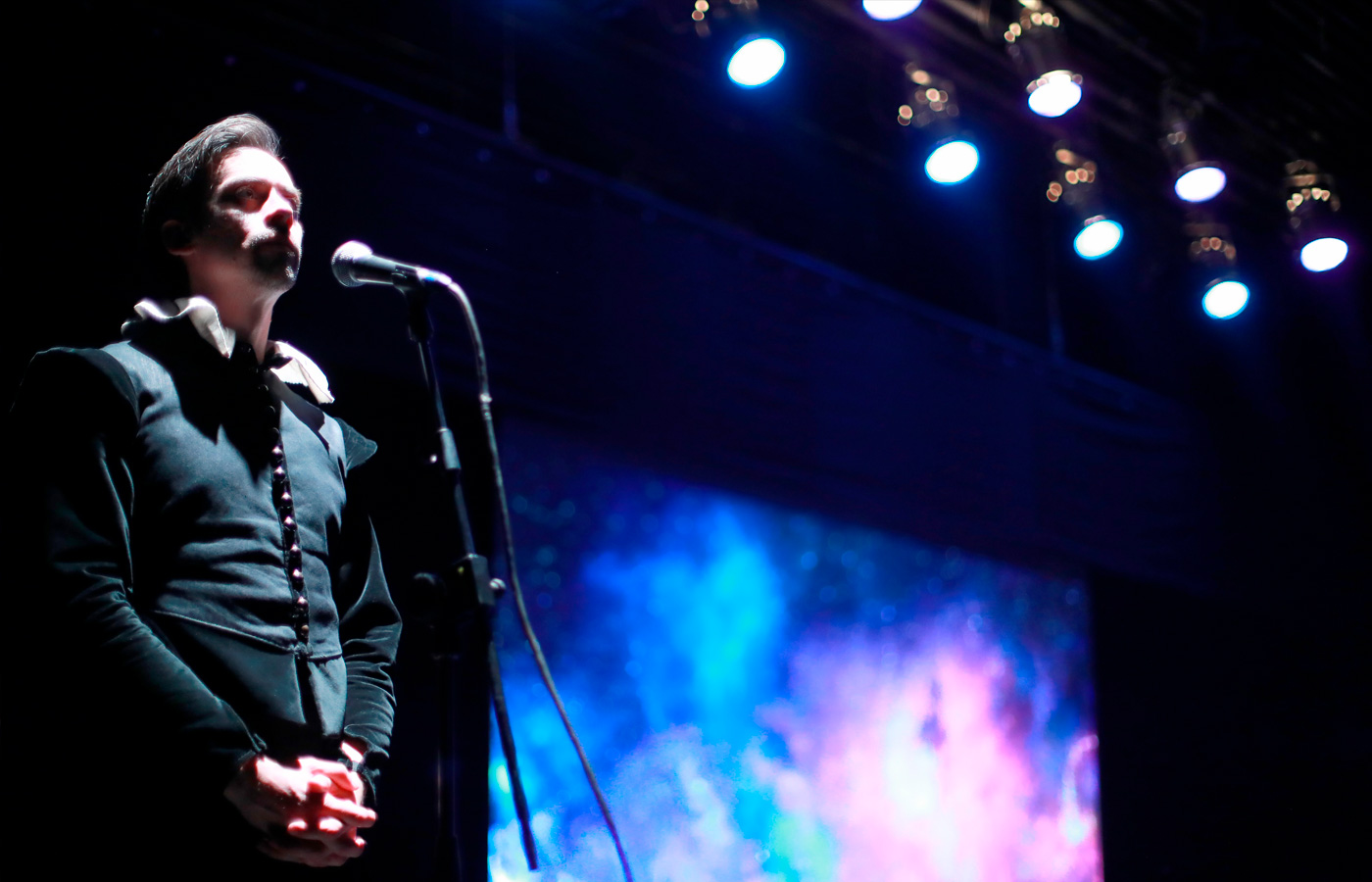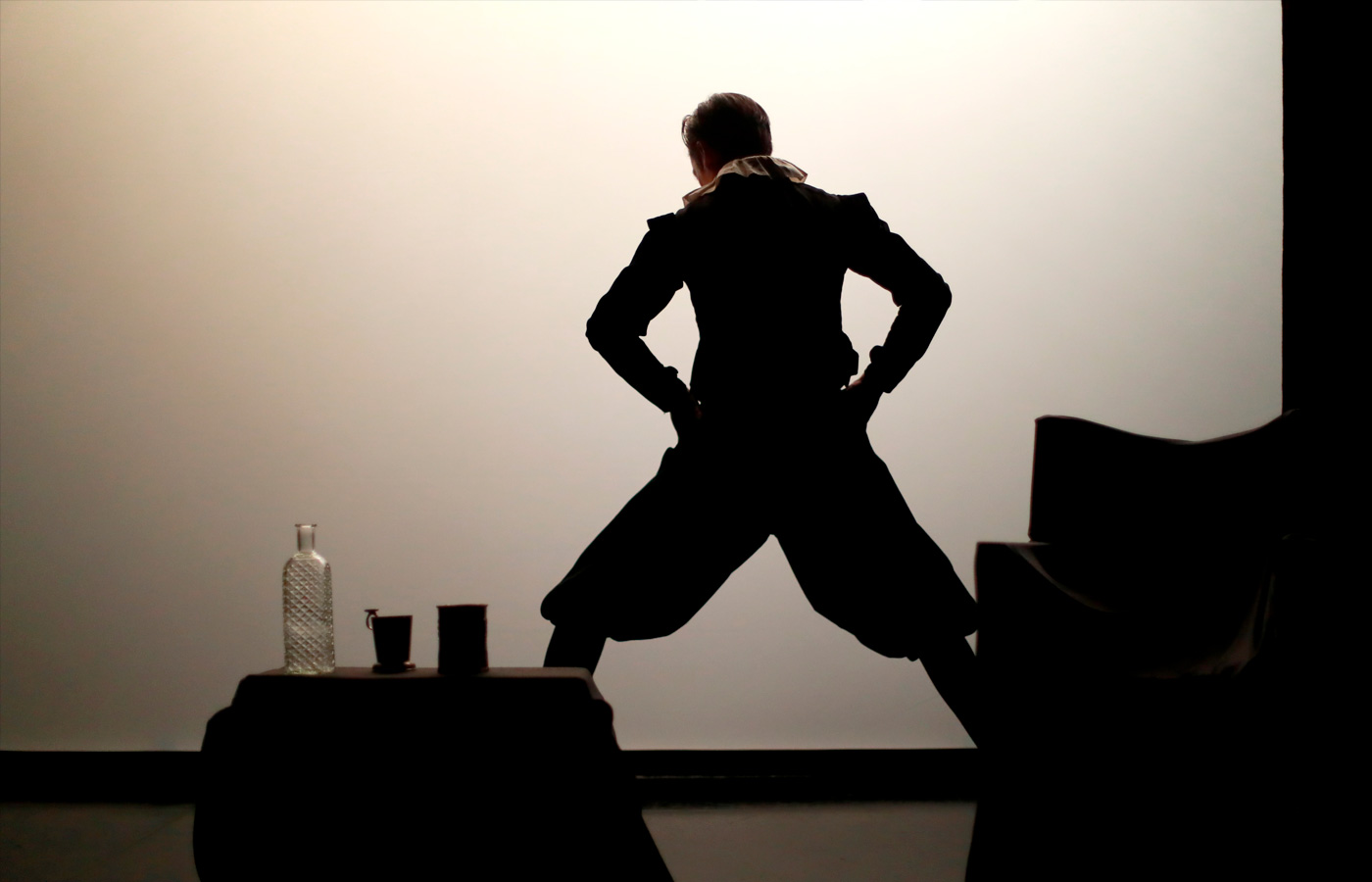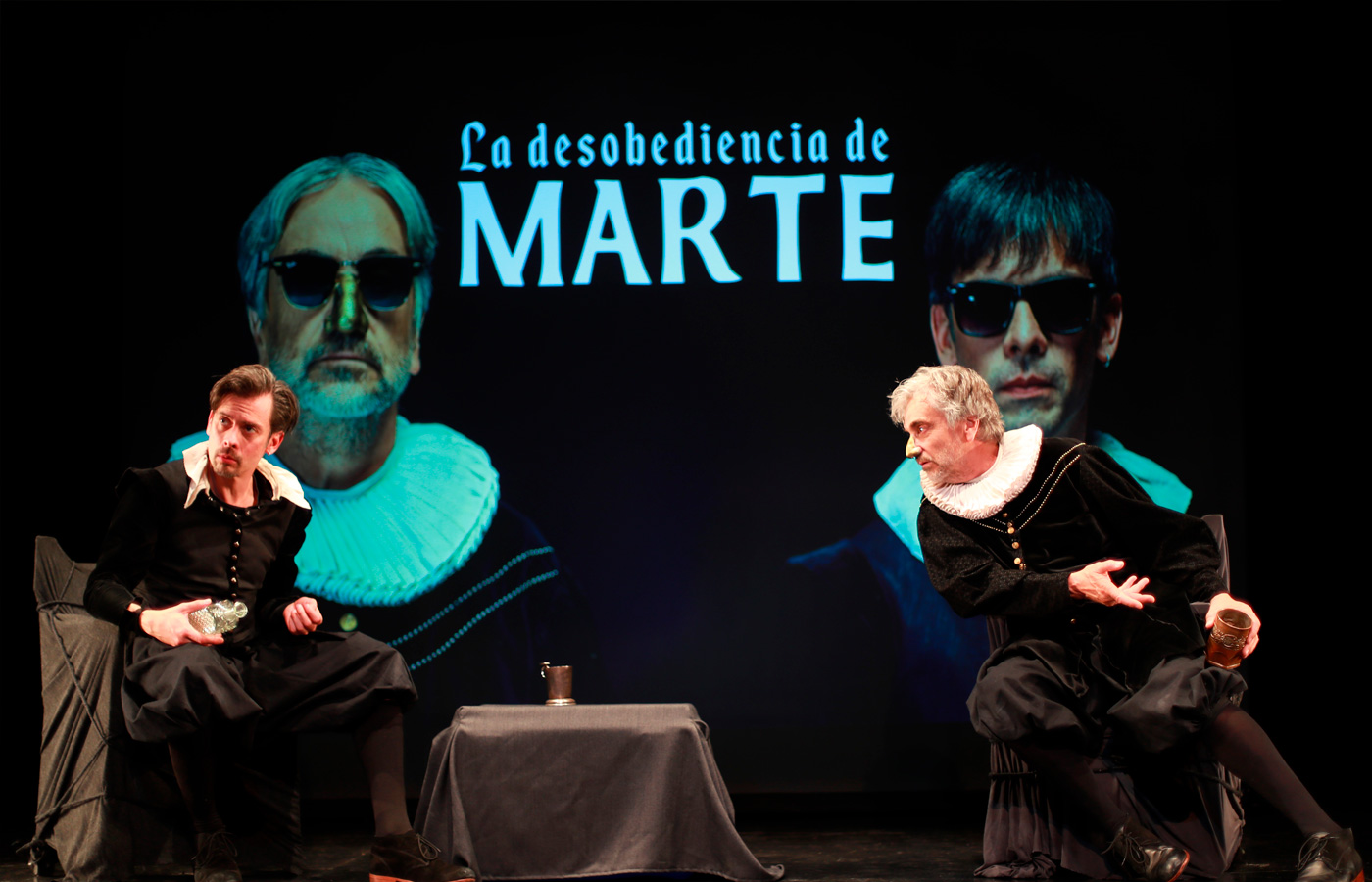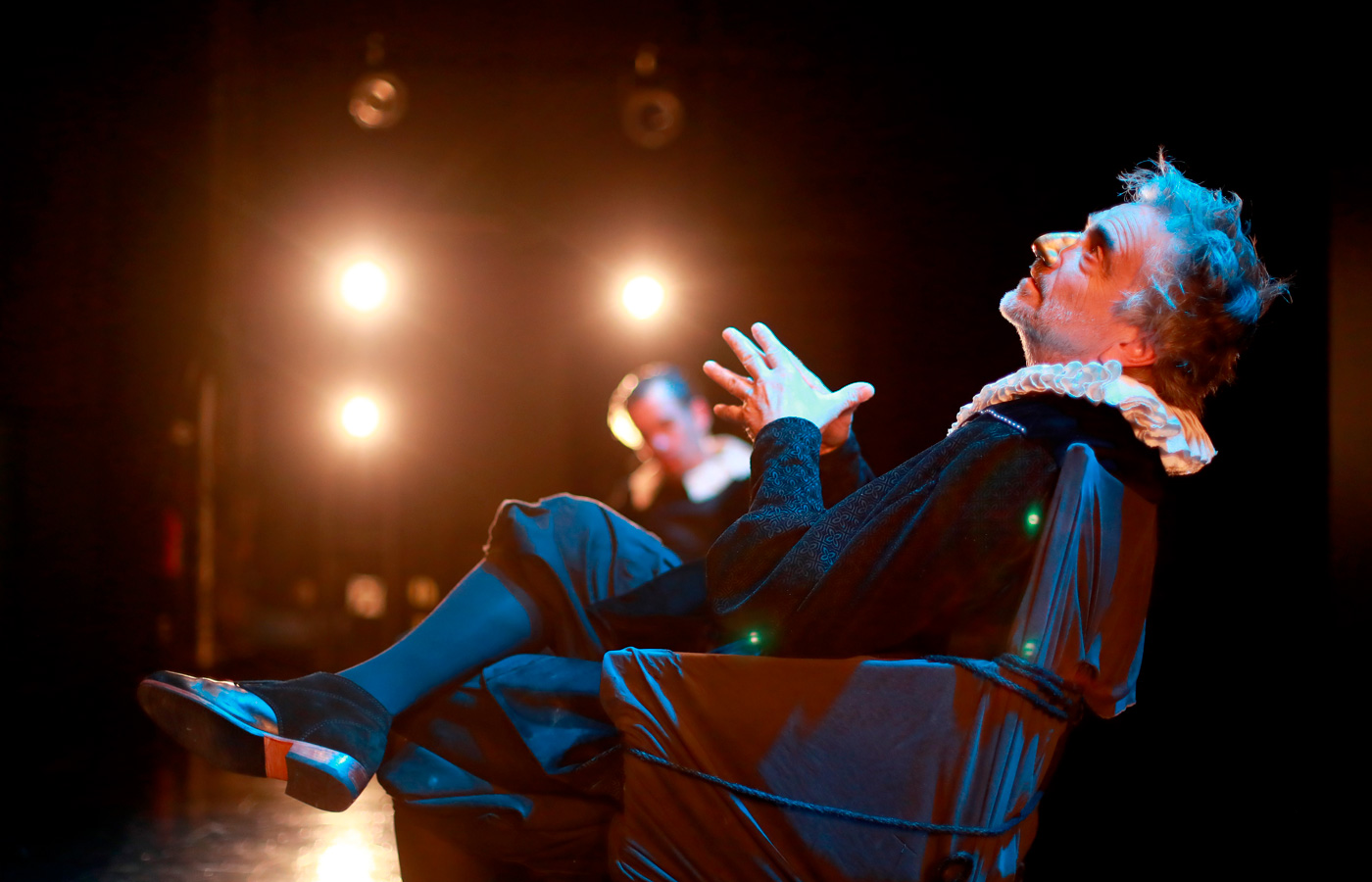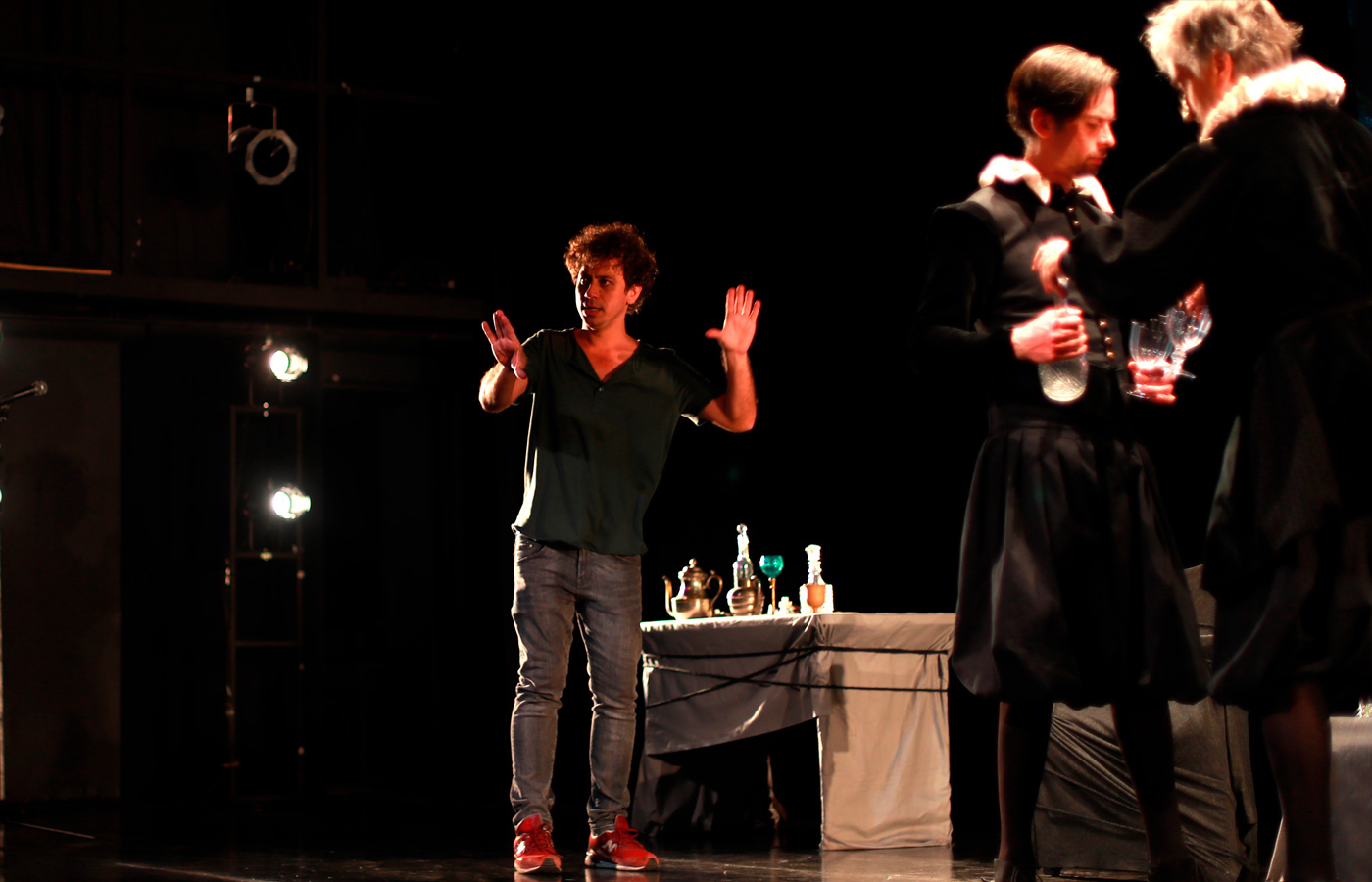 Mars' Disobedience
2017
The work comes to my hands through the Puerto de Ideas Foundation. The invitation is to put on stage the life of two great astronomers of universal history. The idea was to propose a dynamic theatrical production and with many visual references that would account for concepts pertaining to astronomy and also astrology. It is a work that has been built over time, in a constant working progress.
The work rescues the relationship of two fundamental figures in the history of universal astronomy: Tycho Brahe and Johannes Kepler. Set in the 1600 but clearly with current references, the work is presented as a fiction game, where their characters (two men) try to figure out what they really need to study to advance in their research's. In this process they will be involved in the problem of language, in the perfection of mathematics and in the irregularity of God, in the errors of the heart, in which we think and believe without knowing how to explain it, and above all in the fragility of the relationship between two bright minds.
Through simulation and reality, both characters will try to solve the mystery they hide, searching in the universe for the logic of their lives.
Direction: Álvaro Viguera
Dramaturgy: Juan Villoro
Cast: Francisco Reyes / Néstor Cantillana
Director's Assistant: Sol de Caso
Images Delightlab
Original Music: Marcelo Vergara
Costume Design :Andrea Contreras
Lighting design: Andrés Poirot
General Production : Antonia Santa María
Co producers: Fundación Puerto de Ideas, FITAM, La Santa Producciones
Premiere: PUERTO DE IDEAS 2017 Municipal Theater Antofagasta